Hanukkah 2022 is just around the corner and Jerusalem is gearing up to celebrate this great holiday with local families and tourists. Don't let the planning stress you out. We've done the work for you!
Check out the full list of Hanukkah events and activities here.
Here are some fun family highlights, to give you a taster of what's on offer.
This Hanukkah, enjoy a live musical production of Oliver! and festive candle-lighting. The Beit Hillel Theater Workshop at Hebrew University, at the Rachel Simon Hillel Theater includes a superb cast of gifted performers, who bring this "English" classic to life. This is a real treat for all the family. Reserve your seats.
Have you ever been to an Immersive exhibit? This Hanukkah you are invited to come and be part of the exhibit at Kol Ha'ot in the Artist's Colony. Enjoy live performances by 8 artists using a colorful Instagramable experience at the Kol Ha'ot gallery. Each show will illustrate the miracles in our lives. Advanced tickets are required.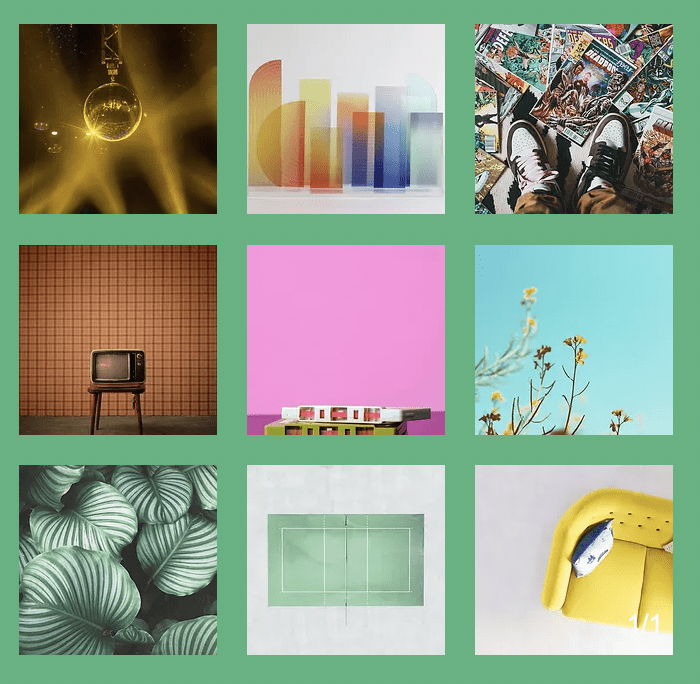 Looking for a fun family farm activity? Come to the Hanukkah Festival at Shilo and enjoy al these activities for one ticket…
Harvesting Olives in the fields of Bikurei Shiloh & making your own olive oil in the ancient press
Berry picking (limited supply)
Learn about the battles of the Maccabees near Shiloh
Tractor Rides
Make a roasted pita to dip in your olive oil
Milk goats and make cheese
Workshop: make a tea set from local herbs
If you are looking for a really exciting experience then making glass dreidels at the special Hanukkah Glass Blowing and Flame workshop is just for you! Learn about the art of Glass Blowing and Flame Working from Yael, a Bezalel graduate. Yael will introduce you to the science and art of the craft and then gives you a hands-on experience to create your own pieces of art. This is a really unique workshop that both kids and adults can enjoy together. Reservations – glass@funinjerusalem.com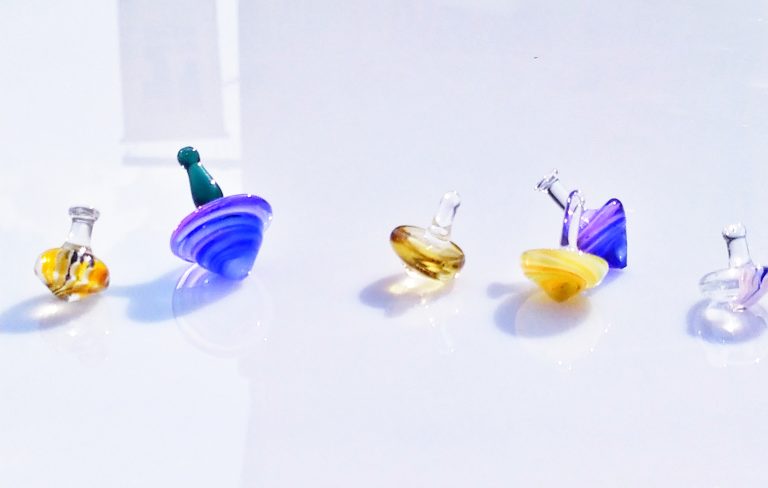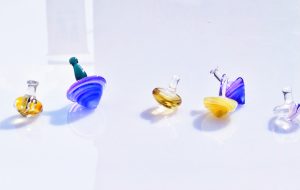 Studio Kliche Sun Printed Dreidel Workshop
This Hanukka, discover the magic of sun printing and dreidel making using UV lamps and bring some light into your lives!
In this hands-on workshop, Liana, a Bezalel graduate, will teach you how to use cyanotype, a beautiful blue dye that is sensitive to the sunlight. After experimenting a bit with a variety of tools and materials you will create your own unique blueprints. studiokliche@funinjerusalem.com
It is an annual tradition to watch the candle lighting ceremony at the Kotel, the site closest to the Hanukkah miracle. The candles will be lit in a magnificent menorah made entirely of bronze casting, more than 2 meters high and about 2 meters wide, weighing about one ton.
Hanukkah Tours & Night Shows in and around the Old City
The Tower of David will be hosting Family Hanukkah tours in the Jewish Quarter and a special family mystery game called Hasmonean Secret.
Looking for a great night activity? Spend your evening going back into history at one of the Tower of David's special Night Shows – Night Spectacular and KING DAVID.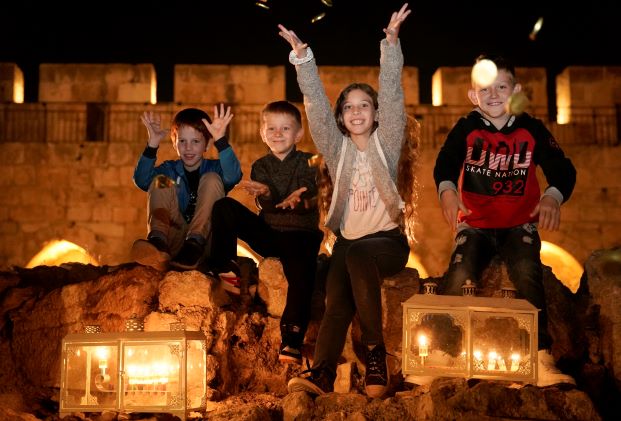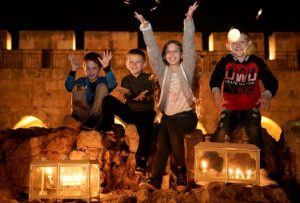 Re-enact the ancient Maccabean battle with the Greeks this Hanukkah with a modern-day laser tag war for all the family! Enjoy a challenging game at the largest laser tag arena in Israel. Now in a new, improved and upgraded location in the Engineering Corps museum – only 7 minutes drive away from Latrun.
The park is spectacular in its beauty and surrounded by jeeps, buildings and shelters to create the ultimate gaming experience. This course is ideal for up to 50 people. No mess, no pain, just extreme fun! Ask about Gelly Ball for younger kids. Reservations – lasertag@funinjerusalem.com
If you're searching for a unique experience and still struggling to find that special Hanukkah gift for a loved-one, then book a visit to the Yvel Jewelry Factory and Visitors Center and factory store. It's the perfect place to learn about jewelry making with pearls & precious stones.
Take a tour of the factory, watch the artists while they work and learn more about the Megemaria Program and the Ethiopian immigrants who are learning the trade of jewelry making. Walk through a replica of an Ethiopian craft village with a student of the program and learn more about Ethiopian culture and their incredible journey to Israel. This is a great activity to do with your teenagers. Yvel@funinjerusalem.com
This Hanukkah enjoy a special Hanukkah paint Night with Dasi Rayman @paintbydasi
All the painting supplies, canvas, and step-by-step instructions to create your own stunning masterpiece will be provided.
Want to work on your own painting ceramic project? Come to the studio in the Center of Town or ask JClay to come to you. You don't need any experience to participate in a pottery painting workshop at J-Clay! The friendly staff are happy to show you inspiring ideas and easy techniques. This is a great multi-generational activity. jclay@funinjerusalem.com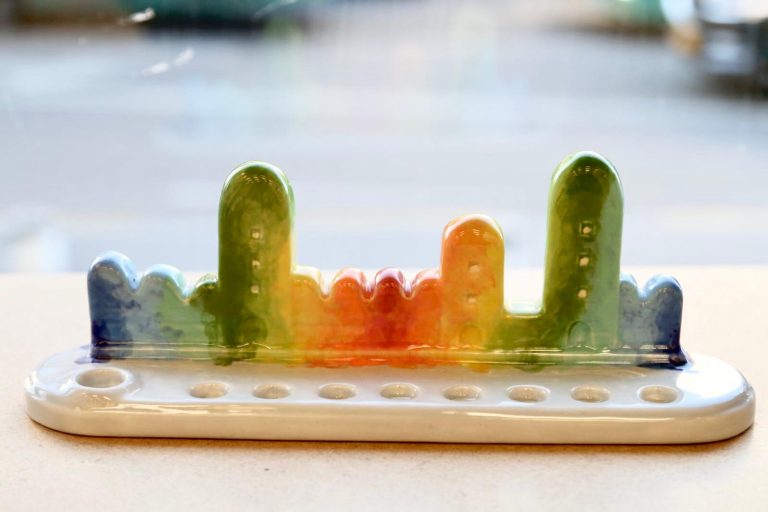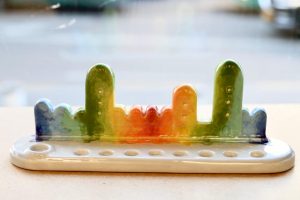 More Great Ideas
For local families, Hanukkah is our winter vacation so it is our chance to spend quality time with our kids who are off of school for the week. At Fun In Jerusalem there are lots of way to enjoy the beautiful and unique country we live in…
Take a horseback riding trail ride in the Jerusalem Hills, or visit Meshek48 for one of their unique food workshops.
Looking for art workshops that will teach you a new skill? Artesana Glass Workshop, Rave Mosaics in the Artist's Colony, or Hadara Ceramic Studio
Looking for adventure? Paintball in the Jerusalem Forest, Ropes Course at Ammunition Hill, Bouldering at The Bloc Climbing Center, EZRaider Bike Tours at First Station, ATV in the Gush with Regush, Biking & Segways with Zuzu, Time Elevator takes you back in time in 3D, or explore the Adumim region with camel rides and a visit to a Bedouin Tent.
Don't forget to pamper yourself with a delicious meal at
Happy Fish
in Mamilla or the
Veranda Chef restaurant
at the David Citadel. For a real treat book yourself a spa day at the
Akasha Spas
and Gyms at the Citadel and Mamilla.
Featured Image: Tower of David