As an educator, we know you have a lot on your plate right now. From preparing lessons, ensuring your students are entertained, and providing material – whether it's sending packets, Zoom lessons, class conference calls and more – we thank you from the bottom of our hearts!
Keeping up with your students is important and admirable, and we appreciate your dedication and hard work!
That is why we decided to compile a list of fascinating educational activities from Israel, which allow students and educators to explore various topics online, providing a breath of fresh air for educators and students alike.
No matter where in the world you're located, these activities may be perfect for your school or class.
Visit Jerusalem – through Distance Learning
Provide students with a unique opportunity to visit Jerusalem from their very own home!
This is a great opportunity to bring Jewish History classes to life!
Nachliel Selavan from Museum Israel Tours offers special Jewish History and Tanach tours in museums in Israel and around the world, both in person, and in zoom. He has a unique and engaging approach which brings museums and Jewish history to life, connecting Torah, history, art, geography, archaeology and all in a fun and exciting way.
Nachliel knows his stuff…he creates a unique blend of the ancient and the modern, as he tickles your imagination at the Museum.
Book a class Kotel Tunnel Tour with a live guide, and view the historical tunnels in 360 Zoom video format. As the educator, you can request emphasis on certain aspects, and decide where the guide should lead your class.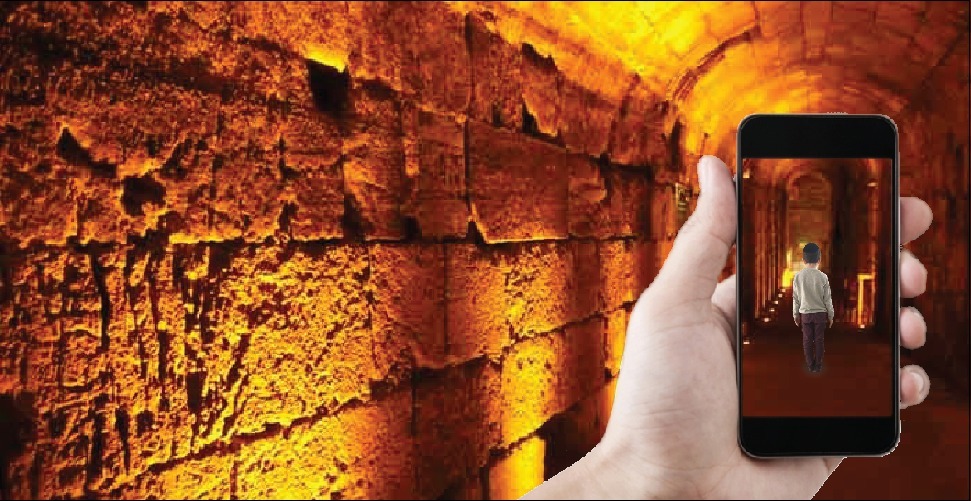 Another exciting Jerusalem adventure is a virtual tour of the City of David – take your class on a walk down the pilgrimage road, and learn about the way the Jewish people visited the Holy Temple over 2000 years ago! This is a perfect opportunity to learn about the upcoming Shavuot holiday – one of the 3 holidays in which Jewish people from around the world came to Jerusalem.
Take a step back in time to see what it was like to live in the Old City of Jerusalem with the Old Yishuv Court Museum Virtual Tour. A private guide will zoom with you to tell you stories of the past, share pictures and interact with kids using "games from the past".
Take a tour through the National Library of Israel where you can find a platform for culture, knowledge and inspiration even during this difficult time. Visit The Reading Room, a new virtual space where you can enjoy live lectures, conversations and interviews via Zoom, as well as a range of previously recorded events.
Distance Learning Interactive Workshops
Explore the hot topic of Religion and Technology with an interactive workshop run by Zomet Institute – "Halacha and Technology on the Sabbath," Workshops can be geared towards all levels of religious observance and be customized for the specific school requesting the program. Guides are fluent in English and can be arranged in Spanish as well. This is a great way to make a class on the Laws of Shabbat come alive.
Choose one of the following lectures/ Presentations.
A Long Distance Zomet Experience- Modifying Technology
Understanding Electricity and Shabbat
Automation on Shabbat
Medical Technology on Shabbat
Assisting the Sick and Elderly on Shabbat
The workshop includes demo videos, presentation, live guiding, worksheets for students, questions and answers sessions.
Presentations and lectures will be delivered by Rav Binyamin Zimmerman, Senior Educator, Zomet Institute, Rav Binyamin also serves as the Rosh Kollel and Director of Mizrachi Musmachim and Director of H.E.S.B.E.R. Zomet has been running Zoom workshops for a few years – pre Corona – to bring their unique knowledge of Halacha and Shabbat to communities and schools across the world.
Contact Rabbi Shai at Zomet for pricing and more information.
Laughter Games Workshop –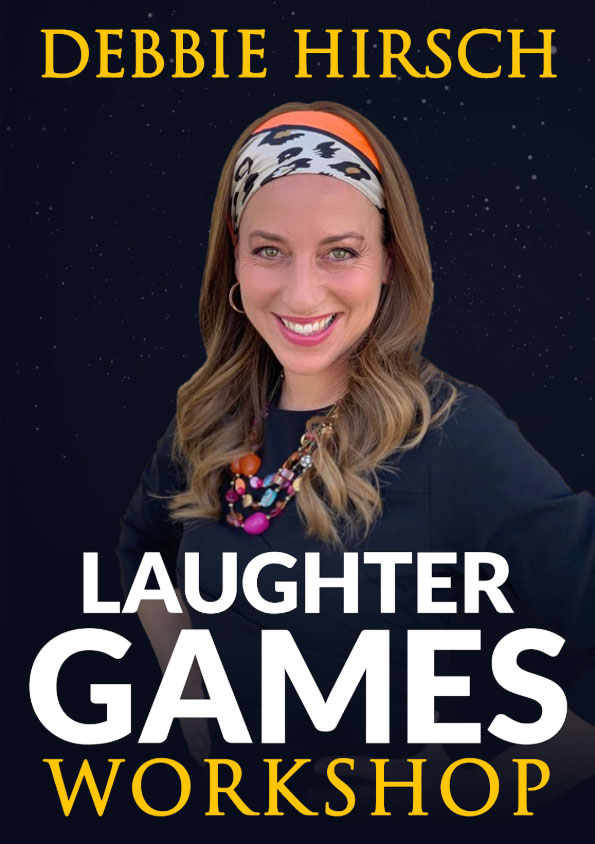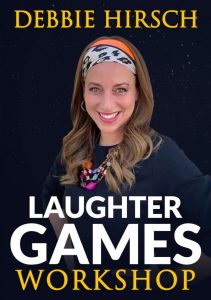 who knew being funny and having a laugh could make a zoom workshop so fun! Meet Debbie Hirsch a trained American actress living in the Old City of Jerusalem. She will bring out the funny in you! Exercise your brain and your funny bone as you enjoy special quality time with your family and friends. Workshops can be customized with Jewish themes for school groups, families or groups of friends.
The "Behind the Scenes" Scribe & Sofer Virtual Tour – A virtual tour and workshop is a perfect way to celebrate a Bar Mitzvah with family friends across the world. Moshe customizes the workshop via Zoom for the Bar Mitzvah – which includes understanding the history behind the Mitzvah of teffilin, being a scribe, the process of making teffilin and more. Questions are encouraged.
Are your students Bat Mitzva age or older? Did the school Bat Mitzva party get cancelled due to restrictions? Tamar Ansh – the Challah Expert is available for private zoom classes which are all about Challah. Tamar can teach the Halachot of baking challah, and includes fascinating stories, along with baking tips to make each Challah a masterpiece.
Quarantine Quest is an innovative and fun team-building game, and is highly recommended for maintaining class connections! When the game begins you will receive a list of your missions. Your goal is to complete as many missions as possible, and gain as many points as you can. The aim of Quarantine Quest is to utilize each and every team member, and ultimately win! A great idea for a virtual graduation celebration.
If you're teaching the Biblical laws of Kashrut, Shofars and different Jewish symbolism, the Biblical Museum of Natural History should be your go-to tour. You can choose any of the many topics, and book a private tour of the museum, while gaining in-depth and visual insight to many Biblical references.
To book a tour on a specific topic contact the museum
The Laws of Kosher Creatures
Horns & Shofars
The World of
Reptiles & Creepy-Crawlies
The Wonders of Creation
The Animal World of the Bible
Beasts and Behemoths
---
This important initiative was inspired by the Deputy Mayor of Jerusalem, Fleur Hassan Nahoum.
"We are proud and pleased that Fun in Jerusalem has launched this wonderful initiative that provides educational content to our brothers and sisters in the Diaspora. It is at these moments that the capital of the Jewish people can indeed enrich communities around the world and keep the connection to Jerusalem."
It is a challenging time to be an educator, but we have seen that it is also an incredible time to bring Jews across the world together. If you have specific questions or need more ideas feel free to contact us.
Contact Us - Fun In Jerusalem