Kol Hakavod to our Fun In Jerusalem vendors and partners who have stepped up during this great time of need to help Israeli soldiers and civilians.
It has been incredible to watch as every day civilians have found ways to use their talents to help the country. We want to tell you about some of the organizations and social activities that are making a difference. You can support them by sending money directly to them or by volunteering your time if you are local.
It is very important to note that all of the activities mentioned here are things we know about firsthand.
Nir best known for his jeep tours at Hidden Valley Jeeping has taken his jeep on the road delivering supplies and food to soldiers across the country. Since the start of the war, Nir has been spending all of his time, energy and money trying to help our civilians and soldiers. For him to continue this beautiful operation, he's asking for donations to help finance the cost of equipment and logistics. Each time he makes a delivery he takes pictures and videos so the donors can see how quickly their donations are turned into life saving supplies & goods.
How can you help? Using this link you can donate money that will be immediately used to purchase supplies for soldiers
Devorah & David (& Dikla) have always connected their businesses to the local community they are in. Meshek 48 has become a hub for soldiers based in the Gush area. Serving them warm coffee and snacks all day, Meshek 48 has become a safe haven for the soldiers.
How can you help? Sponsor coffee for the soldiers
Known for his basketball camps and clinics, Tamir has collected money from sponsors to purchase equipment from Nike to bring down to the south for his special basketball clinics in Sderot.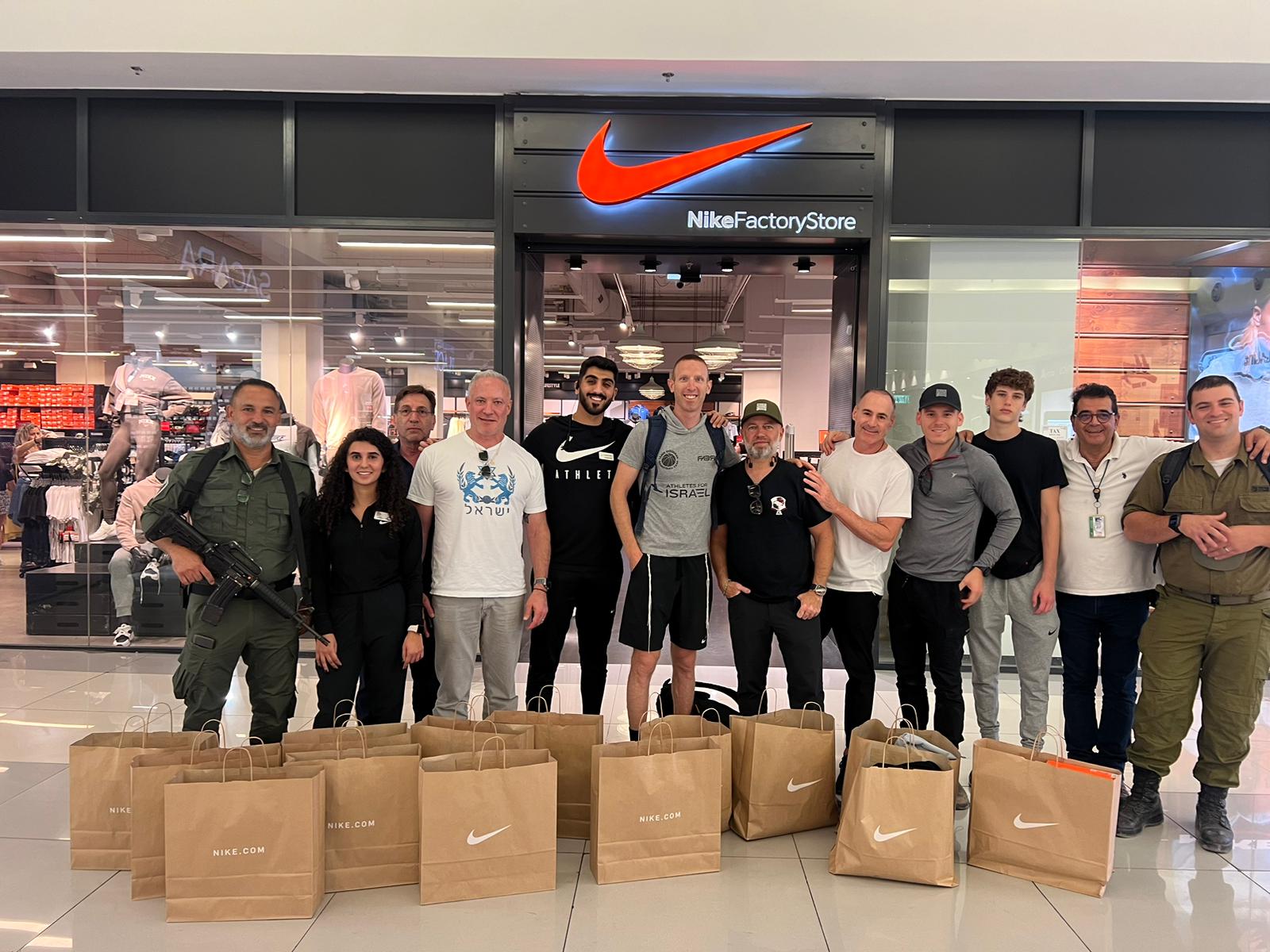 How can you help? Contact Tamir to see how you can get involved in sponsoring this special program.
OHR MEIR & BRACHA
Ohr Meir and Bracha has packaged food for over 400 families of victims of terror.  Ohr Meir and Bracha was also able to give the soldiers Tzizit, Tehillim, coats, scarves, Camelbak backpacks, thermal underwear, thermal undershirts, underwear, undershirts, socks, towels, toothbrushes, toothpaste, Teffilot, canned food, dry food and snacks.
How can you help? Partner with Ohr Meir so you can be part of their mission to distribute Tefillin, ceramic vests and helmets.
JMARK
Jeffrey Mark is a well known interior designer in Jerusalem originally from New York. He saw an incredible need as the Eldan Hotel next door to his showroom opened their doors to families displaced from the South. Seeing all of the young families he decided to open up his showroom and create a moadon each evening with entertainment for the kids and dinner for the families. Many of our Fun In Jerusalem vendors have offered their services to entertain the kids including Debbie "Laughter Workshops", Mookie Pine & Clover, Dov from All Star Sports, Josh Phaff.
How can you help? Contact JMark to see how you can sponsor an evening of entertainment & dinner for these incredible families. 
Yossi Sheldon, an IDF reservist soldier, together with a group of friends drives necessary supplies to bases across the country. They are constantly in touch with units who are currently serving and are lacking both essential and basic items, such as headlights, leathermans, tactical uniforms, tactical gloves, knee pads, rope, tape, basic toiletries, and more. These items are not typically provided by the army and can be obtained in Israel. TZACHI Israel purchases what is requested and delivers it directly to the soldiers the following day.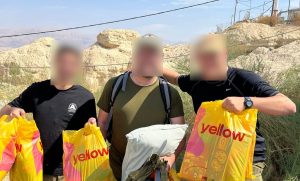 How can you help? Any donation is extremely appreciated. Every little bit helps and goes tremendously far. With help of the Zichron Tzvi Elimelech fund, all the donations are tax deductible.
KEDMA – Meals for Army Families
Kedma is an Israel based non profit with the mission of connecting people to Israel through volunteering.  The idea for the Kedma Meals for Army Families came from the understanding that it's critical to support both army families (many of whom haven't seen their husbands/fathers in over a month and are worried for their safety) and local businesses that are suffering from the war time economy. Over the last 2.5 weeks, we have fed 780 people through this initiative! We plan for our numbers to grow as the needs are growing as more families are struggling. We believe that keeping the home front strong is one of the best ways to support the war effort.
How can you help? Donations are accepted via this link. Thank you to Orit Barnea Seif, Director of Kedma. 
SUPPORT OUR SOLDIERS
Help us collect supplies for combat unit 5035 of the IDF. This unit has a special place in our hearts as our cousin Eitan is part of the unit.
Another cousin of ours, Noam, is serving in the IDF reserves guarding his home town of Tekoa, which is surrounded from the north and west by villages associated with Hamas. The eastern part of the settlement is exposed to the Judean Desert. The force patrols closely around the villages and conducts surveillance in the desert 24/7. They are currently using a private vehicle which belongs to their Force Commander as the IDF's budget is prioritizing hardware on Israel's borders.  They desperately need a new 4×4 armored jeep, (which is estimated will cost between $38,500 – $51,500 ) to allow them to arrive safely and quickly to areas with challenging terrain.   Any donation is so very much appreciated!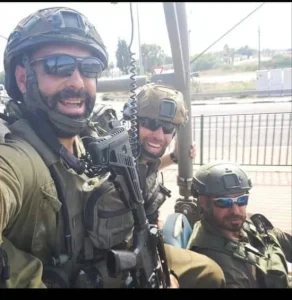 Our good friend Malkie Schuman has created a special fund, through the Benjamin Fund and is working with the local army officials to allocate donations as needed. What initially started out as feeding the soldiers during the first couple of weeks of the war, she and her army of volunteers are now providing basic gear and supplies for the units stationed in and around Kochav Hashachar and the surrounding hilltops and farms. (Understandably, the IDF's budget allocation is focused on the needs of units on the Southern & Northern borders). She's also working with IDF to improve long-term security checkpoints and strategic lookout posts in the area.
How can you help? Support our soldiers.