Fun In Jerusalem would like to share some special initiatives and activities for kids during this difficult time while Israel is at war.
Some of us have kids serving in the army, others have loved ones who have been called up for reserve duty.  Doctors, nurses, medics and ambulance drivers are working round-the-clock to support the growing pressure in our hospitals.  And civilians are being recruited in massive numbers to the thousands of volunteer initiatives running up and down the country.
Jerusalem has received over 20,000 displaced residents from the Southern border over the past two weeks, who are staying in around 40 hotels throughout Jerusalem.  We welcome them with open arms (and hearts).  The Municipality has arranged free parking and free transportation for all evacuees. Buses leave from the Olive Tree Hotel, the Grand Court Hotel and the Leonardo Hotel every hour on the hour, starting from 8am-6pm and on Friday until 12 noon. The buses pass central points in the city, such as Machane Yehuda, Cinema City, the Malcha Mall and the City Center.  There are return trips to the hotels every hour on the hour, starting from 9am until 7pm and on Friday until 1pm.
It's so heart-warming to see so many of the businesses that we work with announcing special activities for families who have been displaced from the Gaza Border Region, or whose loved ones are serving in the army, defending our homeland.
As more vendors explore new options, we will continue adding ideas and activities to this post!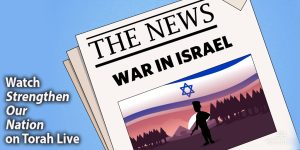 Photo Credit: Torah Live
Special Initiatives & Activities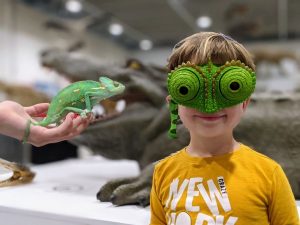 Photo Credit: Biblical Natural History Museum
Free Activities for Displaced Families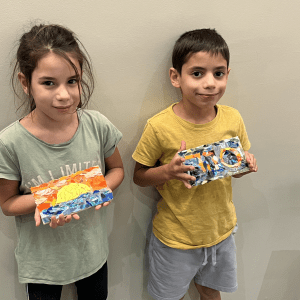 Photo Credit: Roochie Sinai, Rave Mosaics
Useful Resources for Families
We've prepared a few resources which we hope you will find helpful during these difficult times.