Hanukkah is just around the corner and Jerusalem is gearing up to celebrate this great holiday with local families and tourists. Don't let the planning stress you out. We've done the work for you!
Here are some fun family highlights, to give you a taster of what's on offer.
We're excited to announce that the Train Theater, Jerusalem's premier puppet theater for kids, is re-opening in its new location on November 15 in Liberty Bell Park South! There are fantastic outdoor performances and workshops for all the family, every day over Hanukkah. Experience the magic and excitement for yourselves, at their new state-of-the-art venue. Purchase tickets in advance.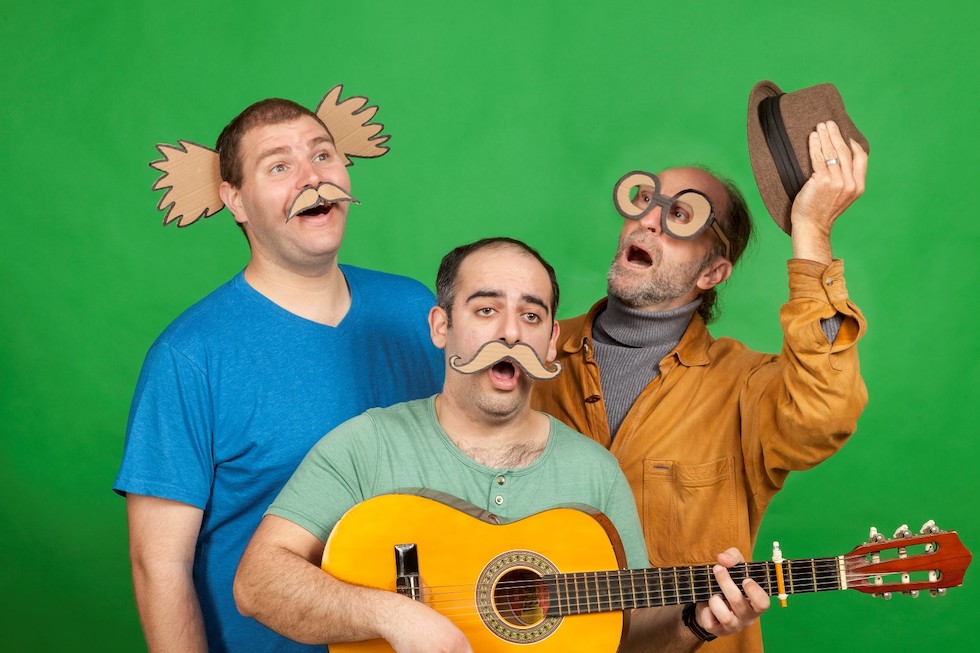 This Hanukkah, enjoy a live musical production of Disney's The Little Mermaid and festive candle-lighting. The Beit Hillel Theater Workshop at Hebrew University, at the Rachel Simon Hillel Theater includes a superb cast of gifted performers, who bring this Disney classic to life. This is a real treat for all the family. Reserve your seats.
If you are looking for a really exciting experience then making glass dreidels at the special Hanukkah Glass Blowing and Flame workshop is just for you! Learn about the art of Glass Blowing and Flame Working from Yael, a Bezalel graduate. Yael will introduce you to the science and art of the craft and then gives you a hands-on experience to create your own pieces of art. This is a really unique workshop that both kids and adults can enjoy together. Reservations – glass@funinjerusalem.com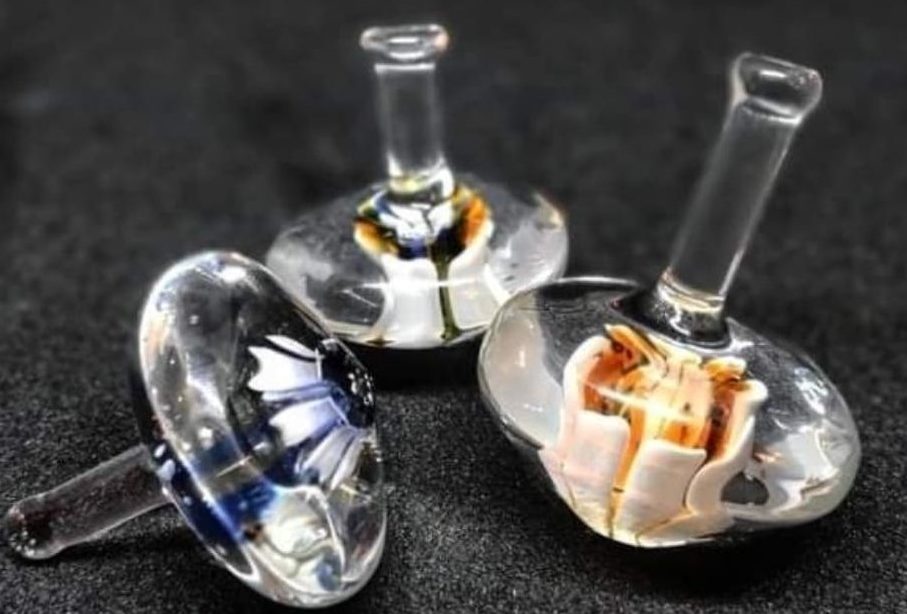 Come learn the magic of sun printing in this hands-on workshop with Liana from Studio Kliche.
Experiment with a variety of tools and materials and create your own unique blueprints. Each participant comes out with a sun printed greeting card and wooden dreidel. studiokliche@funinjerusalem.com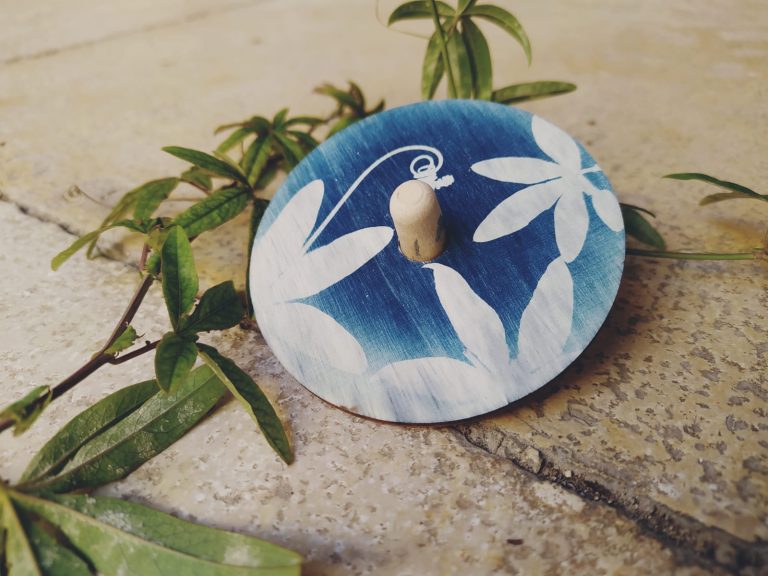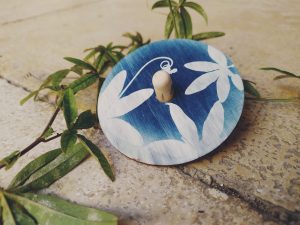 It is an annual tradition to watch the candle lighting ceremony at the Kotel, the site closest to the Hanukkah miracle. The candles will be lit in a magnificent menorah made entirely of bronze casting, more than 2 meters high and about 2 meters wide, weighing about one ton.
Re-enact the ancient Maccabean battle with the Greeks this Hanukkah with a modern-day laser tag war for all the family! Enjoy a challenging game, in the picturesque grove in the heart of the Yad Lashiriyon museum in Latrun. The state-of-the-art technology allows you to play outdoors, making it the perfect activity to avoid Corona this Hanukkah. No mess, no pain, just extreme fun! We recommend that you combine the laser tag with a guided tour by soldiers on the site. Reservations – lasertag@funinjerusalem.com
If you're searching for a unique experience and still struggling to find that special Hanukkah gift for a loved-one, then book a visit to the Yvel Jewelry Factory and Visitors Center and factory store. It's the perfect place to learn about jewelry making with pearls & precious stones.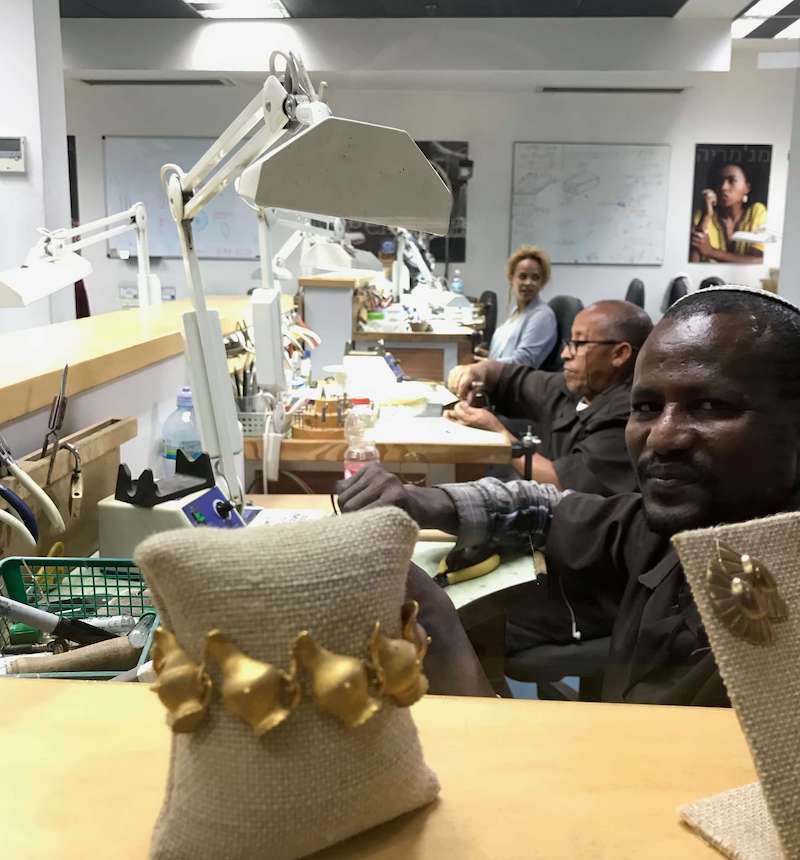 Take a tour of the factory, watch the artists while they work and learn more about the Megemaria Program and the Ethiopian immigrants who are learning the trade of jewelry making. Walk through a replica of an Ethiopian craft village with a student of the program and learn more about Ethiopian culture and their incredible journey to Israel. This is a great activity to do with your teenagers. Yvel@funinjerusalem.com
Harvest Olives in the fields of Bikurei Shiloh
Ride on cart pulled by a tractor
Make your own olive oil in the ancient press
Make a roasted pita to dip in your olive oil
Tour Ancient Shiloh including 3 amazing digital presentations
All this in a combined ticket for both sites! – Bekurei Shiloh + Ancient Shiloh
After a challenging couple of years, the Jerusalem Pais Arena is open again and hosting some fabulous family events this Hanukkah. For us, the highlight's got to be Avraham Fried and Yishai Ribo in concert, together and solo. These two fantastic artists will be performing together for one night only on December 1st. Tickets sell out fast!
This Hanukkah introduce your family to JClay – in the brand new studio in the Center of Town or ask JClay to come to you. You don't need any experience to participate in a pottery painting workshop at J-Clay! The friendly staff are happy to show you inspiring ideas and easy techniques. This is a great multi-generational activity. jclay@funinjerusalem.com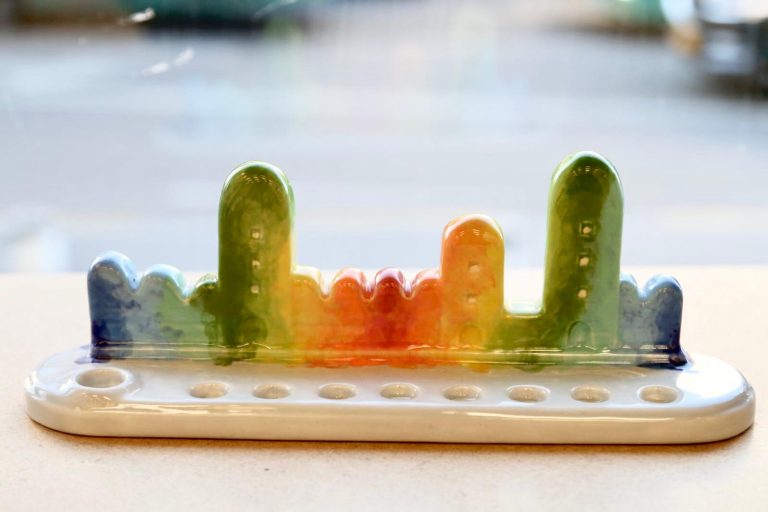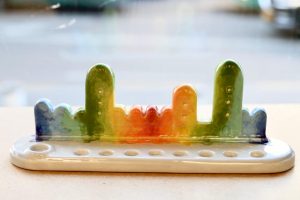 Join Sara Arnold for an authentic ethiopian coffee ceremony and storytime over Hanukkah at Gursha, an Ethiopian restaurant in Jaffa Street, Jerusalem.  Includes a short workshop for parents and special reading for kids, from Sara's new children's book, The Big Buna Bash, which is now available in Hebrew.  Illustrated by Roberta Malasomma, the book celebrates the dignity of difference and teaches the importance of respecting and understanding people from other backgrounds and cultures.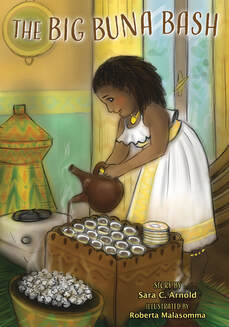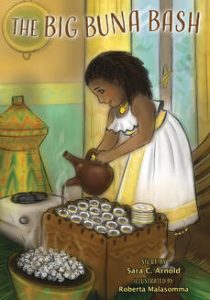 Check out the full list of Hanukkah events and activities here.