Here in Israel, everyone knows that things only really start moving "Acharei HaChagim" (after the holidays).
After a busy holiday season filled with special events and fun activities, one would expect things in the city to slow down in early Fall.  After all, everyone is taking a breath after the holidays and getting back into routine.  But even now, as we struggle to find ways to resume normal life in the shadows of the Corona pandemic, there is so much happening this Fall in Jerusalem!
Kids are back at school and after-school activities, chugim, have resumed under the Green Pass system.  Take a look at our Chug Guide listing what's on offer across Jerusalem.  Whether its sports, arts & crafts, science, nature, music or technology, there is still time to sign your kids up for some fantastic after-school fun.
If street festivals for the whole family are your thing, why not check out 360JLM or the First Talbiyeh Festival which celebrate the magic of Jerusalem through dance, mime, theatre, puppeteering, musical workshops, cultural experiences and walking tours.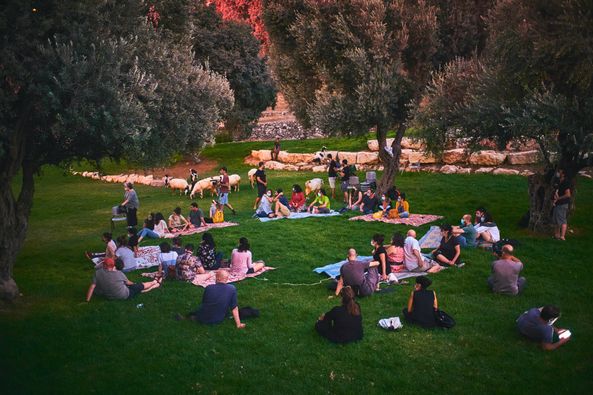 If indoor theater is more your style the Psik Theater is home to a series of special children's shows including Ali Baba and the 40 Thieves, Yehiyeh Be'Seger and a virtual workshop with Argentina's Shadow Delight Theater – part of "Circles 2021" the multi-disciplinary international festival.
Looking for some virtual fun for your kids? Sign them up for a Beit Avi Chai Comics Workshop with Nadav Nachmani. Classes take place on Mondays and always have a different theme.
This Fall the Museum of Islamic Art is celebrating Jerusalem's legendary coffee culture, with a series of special monthly Saturday walking tours of Jerusalem cafes with have shaped the city's character.
Or perhaps you would like to step inside some of Jerusalem's most beautiful and unique spaces and find out more about what inspired their design and creation? For one weekend a year, every Fall, Jerusalem hosts Houses From Within – Open House.  Inspired by sister events in London and New York, Open House Jerusalem opens up private spaces – designer lofts, urban villas, unique synagogues, architecturally significant public buildings, curious construction sites, plazas and gardens. During this weekend the public is invited to visit, explore and discuss these sites.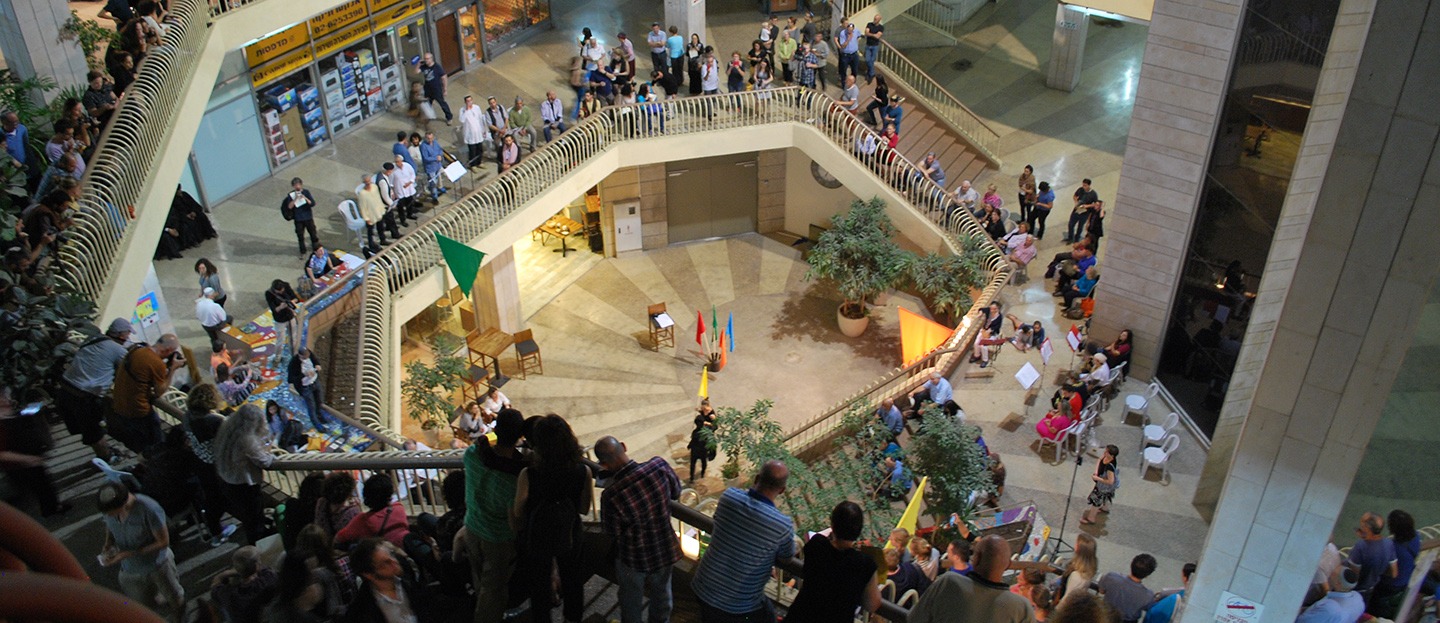 Continuing on the outdoor theme, the City of David is hosting Friday's on the Farm a hands-on workshop where you will learn the secrets of picking herbs, pickling olives and farming crops in season using ancient agricultural techniques.  Families are invited to a classic Israeli brunch, against the breathtaking background of the Himna Valley, overlooking the ancient walls of Jerusalem's Old City.
And, of course, there's still just enough time to sign up for the Jerusalem Winner Marathon! The vibe in Jerusalem is amazing on the day of the marathon. Whether you run competitively or just for fun or prefer to be a spectator, come out and cheer on the runners.  One of the aspects we love the most is how the marathon draws in kids and gets them excited about exercising. And there are special family tracks and running groups.
Looking ahead to Hanukka, we know that there will be some great festivals and activities which we look forward to sharing with you on our Calendar of Events. One of our favorite Hanukka highlights is the Beit Hillel Theater Workshop Musical. This year's family performance will be Little Mermaid  Make sure to purchase tickets in advance since the shows begin at the end of November!
There really is loads of #FunInJerusalem for kids, teens and adults this Fall!