Visit the Snow Show Festival at the Botanical Gardens in Jerusalem
The annual tradition returns as the Botanical Gardens hosts another special family festival this summer.
They have chosen the perfect theme – SNOW – a welcome distraction during our hot summer in Jerusalem.
The Snow Show Festival brings the magic of snow, ice inspired fairytales and fun family activities to the beautiful Botanical Gardens. The event which began on July 25 will continue till the end of August and takes place each evening starting at 5pm (closed on Friday and Saturday).
Guests will enter the gardens and follow a special path of activities. You will be greeted by costumed actors and have the opportunity to enjoy many ice and snow related activities.
Looking for the real thing? The Snow? You can find that at the Ice Tent.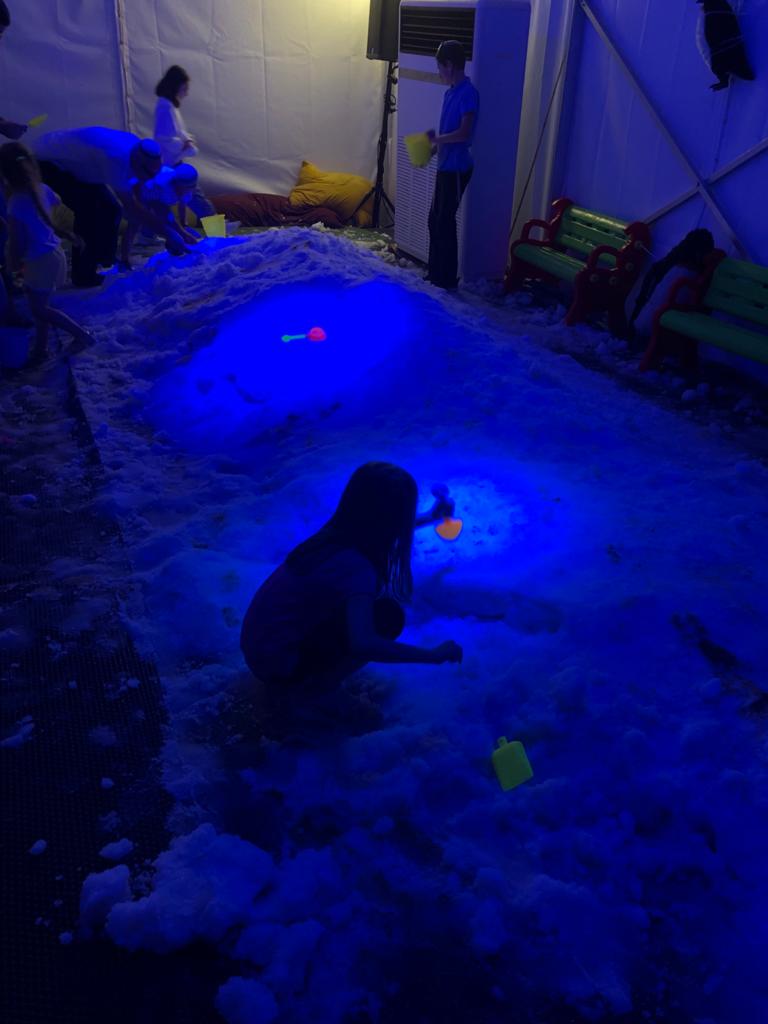 As you follow the colorful path around the garden you will see fun interactive stations where you can…
Meet Olaf in the snow hut
Learn about snow
Hammer a bloc of ice to find gems
Explore the fun white life size maze
Assemble a puzzle under the frozen ice
Watch a movie about snow and global warming with Udi & Aviad (Hebrew)
Experience the Ice Tent ( you may see a snow fight or two)
Great selfie spots for pictures from the Ice Ages
Purchase some food treats at the food trucks located near the lake
Tickets can be purchased through Bimot online. Make sure to check out the special credit card offers 1+1 but these need to be done in advance so that you can receive a special code from your credit card company.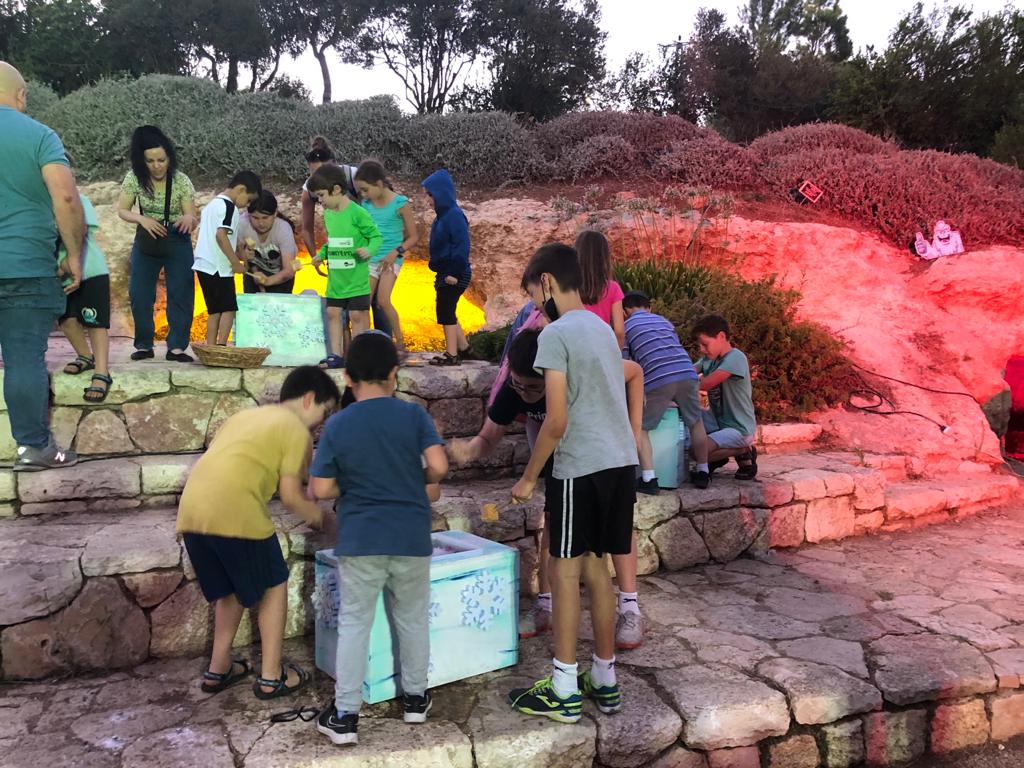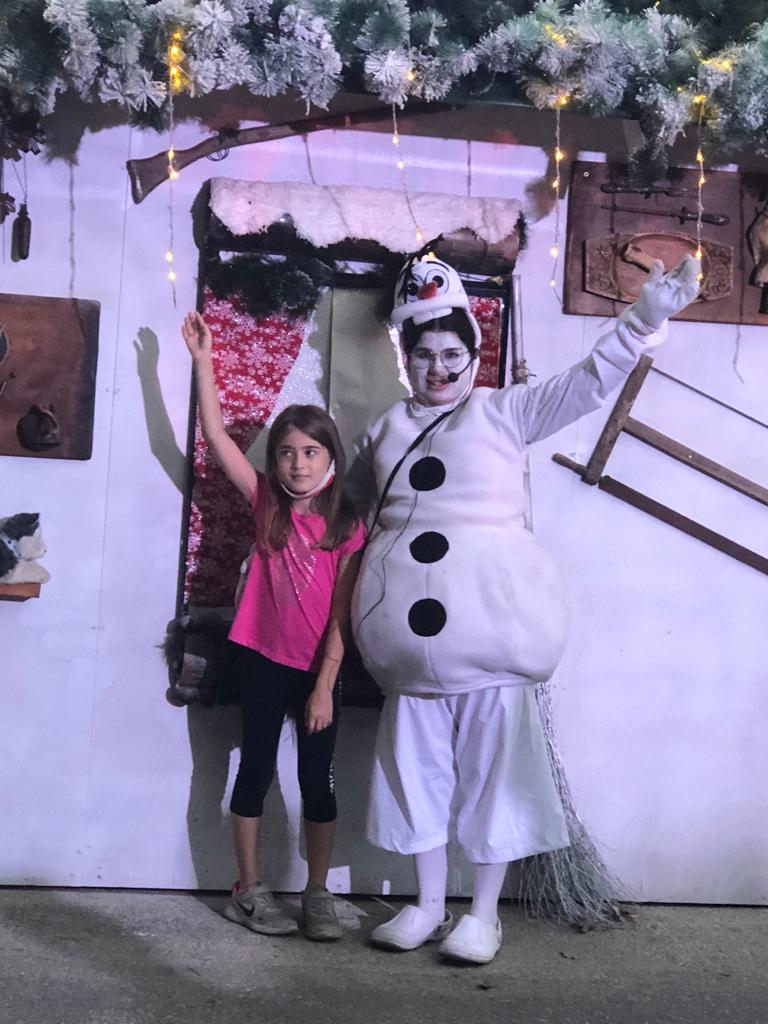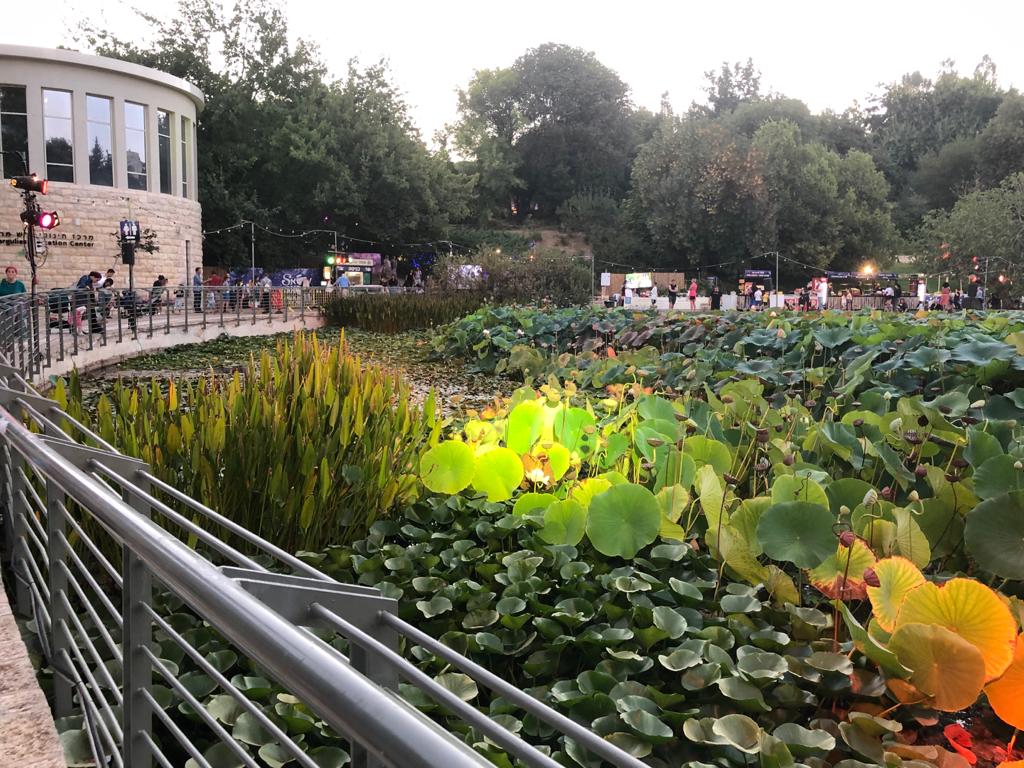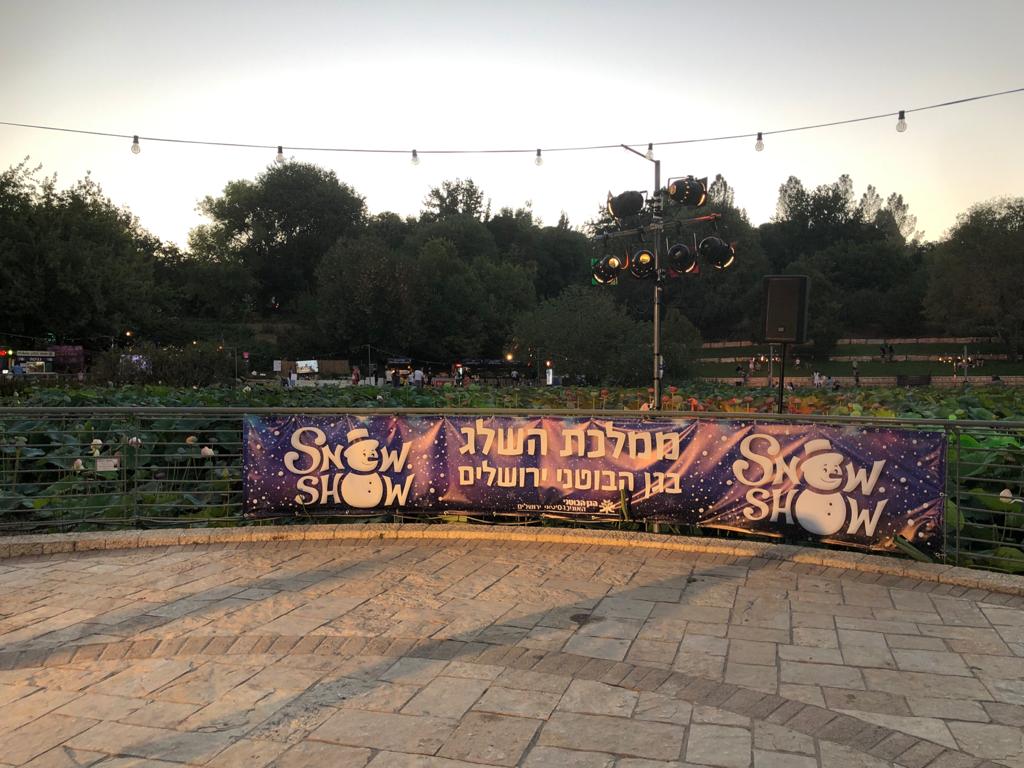 Thank you to the Rubin family and the Botanical Gardens (Tom Amit) for sharing their pictures with us.