You have a chance to be part of something very exciting in Dead Sea Tourism in Israel!
Noam Bedein and his Dead Sea Boat Tours were one of our most exciting and popular activities pre Corona on Fun In Jerusalem. Requiring a special boat that could withstand the strong salt in the Dead Sea – Noam, a world renowned photojournalist, would take families out into the waters of the Dead Sea to explore some of nature's most beautiful salt sculptures. Each day was a different view. We helped hundreds of families enjoy the Dead Sea on this unique "Only in Israel" trip. This even became one of our most popular "date activity ideas".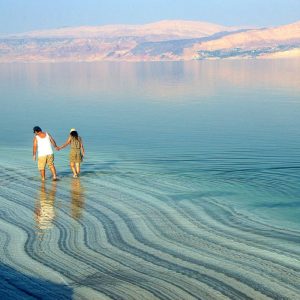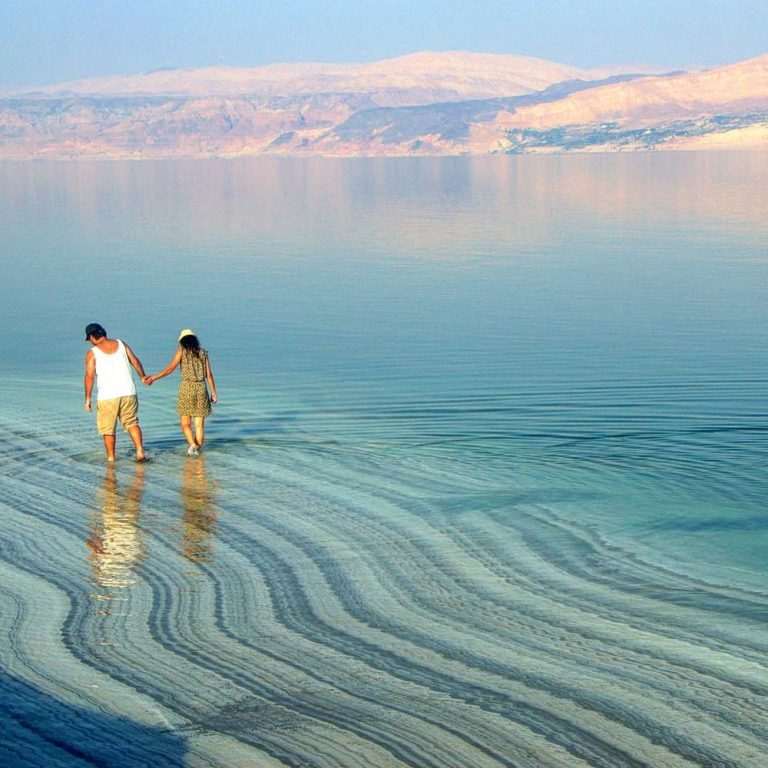 We want to help Noam reinstate these special tours & acquire the right equipment to make this happen starting this March.
How can you help?
You can buy tickets in advance for his special tours at a 40% discounted price – your tickets can be used at anytime during 2023 (excluding chagim). Your advance purchase will go towards joining his headstart program to raise the money he needs to buy the equipment and start his tours again. He has already raised more than half the total amount that he needs.
You buy discounted tickets to be used during 2023 – Noam raises the money to buy the special boat needed for these incredible tours – tours begin in March 2023.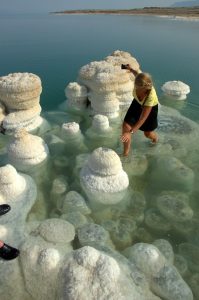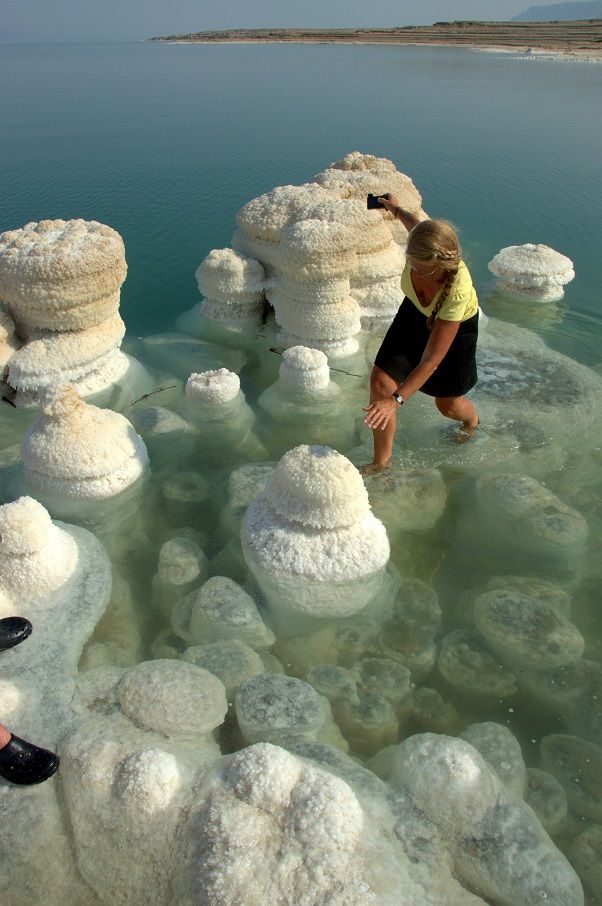 Background information about Noam Bedein
Noam Bedein is a photojournalist who's made it his mission this year to access the wonders of the Dead Sea to the public through innovative ecotourism. On March 5, 2023 he's launching new Dead Sea boat excursion packages to the Northern Dead Sea, including entry to the Neve Midbar beach resort, just a 50 minute drive from Jerusalem.
Noam fell in love with and rediscovered the Dead Sea on private boat tours back in 2016. Since then he's returned countless times to document the ever-changing landscape with his cameras, capturing the combination of environmental drama and the immense beauty of the lowest place in the world.
In 2017 he founded The Dead Sea Revival Project to share the story of the Dead Sea internationally, through eco-educational activities and the promotion of regional water diplomacy.

Today, 98% of the remaining northern Dead Sea is no longer accessible to the public. The Mineral and Ein Gedi beaches were closed because of the drop in the water level, and along its shores over 7,000 sinkholes have appeared and about 700 new ones are discovered every year.
Noam wants to re-introduce the public to our national water treasure, with daily boat excursions.
To do that, he needs to purchase a special craft that will take passengers to parts of the Dead Sea only accessible by boat.
He's pre-selling a limited number of boat excursions at a massive discount now, through the end of February.  Fun In Jerusalem readers that purchase tickets will receive a voucher, valid through 2023 (not including chagim).   You can book your tour for later in the year, directly with him.
More More about the Ecotour
Great for individuals and groups
Up to 14 people per tour
Suitable for all ages
One & two hour excursions
Special Discounted prices when you buy in advance & join the headstart
VIP Dead Sea Adventurer – 3960 NIS: Up to 14 of your family & friends for a two-hour private boat excursion, guided by Noam.
Dead Sea Adventurer: 2880 NIS: Up to 14 of your family & friends for a two-hour private boat excursion.
Dead Sea Explorer – 1980 NIS: Up to 14 of your family & friends for a one-hour private boat excursion.
Dead Sea Explorer for couples – 378 NIS: Invite a partner for a one-hour boat tour.
Dead Sea Explorer – 216 NIS: Join a one-hour boat tour.
Dead Sea Trustee – 54 NIS:  Join Noam's mailing list and receive a 10% discount on your first Dead Sea boat tour.